Bill & Melinda Gates Foundation: Our Work in India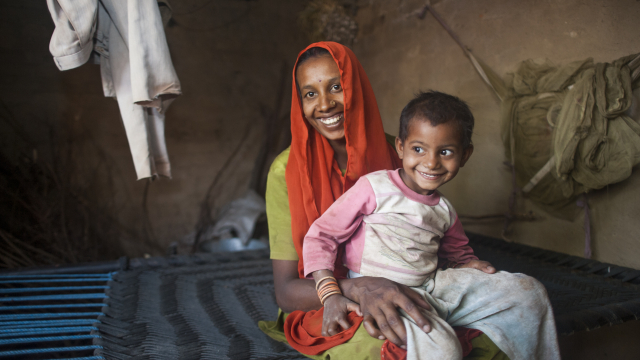 Kurukshetra, India
A woman and her child in a village
The Bill & Melinda Gates Foundation was created in 2001, guided by the belief that all lives have equal value. Headquartered in the United States, we have maintained an office in New Delhi since 2003.
Like the country itself, the development challenge in India is very large; however, no other country matches India in its ability or desire to address this challenge. Our work focuses on four sectors that have the potential to transform the prospects of India's most vulnerable communities: health, sanitation, financial services, and agricultural development. Because the Gates Foundation mission is closely aligned with India's strategy for its future, we have formed many local partnerships devoted to health and development.
These partnerships link us to the national and state governments in India, Indian businesses, nongovernmental organizations (NGOs), and development partners with long experience in the country.
read more