Reproductive, Maternal, Newborn, Child Health Continuum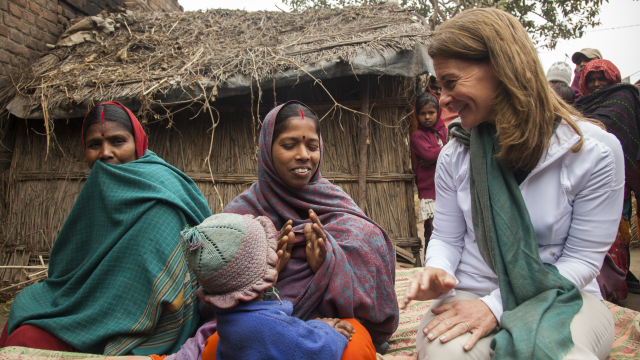 Dedaur village, India
With access to a range of contraceptives and information about birth spacing, women like Sharmila Devi are able to raise healthier families.
Globally, more women survive pregnancy and childbirth and more children survive their early years than ever before. In fact, annual deaths of women in pregnancy and childbirth and the number of children under-five dying has fallen nearly 50 percent in the past two decades.
This progress, while remarkable, is marred by a lack of progress on newborn health. Newborn deaths now account for a growing proportion—nearly half—of all under-five deaths worldwide. Each year, 2.9 million newborns die in their first month after birth, and one million within their first day.


Bill & Melinda Gates Foundation media inquiries:

media@gatesfoundation.org

206-709-3400
read more